Drake Hotel Concierge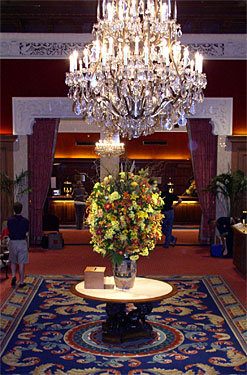 On staff, Kevin J. Herman, AIFD, Master Designer, CFD, creates the most original and beautiful arrangements for Weddings and Celebrations of all kinds. He also beautifies the Drake lobby with an arrangement unlike any in Chicago, as seen here.
Consultations are available by appointment, please call 312-642-2001.